Reminisce and share your memories!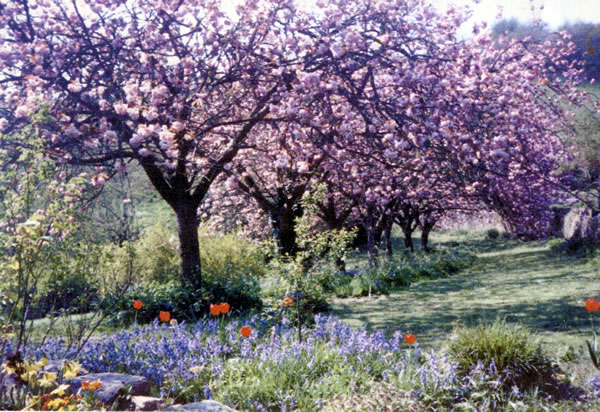 The eight pink cherries at their peak in the 1980s. Planted in September 1937
by Evelyn on buying the Mead with its Tea Gardens, five acre market garden & cottages.
Another seven were planted around the new Tea Garden when Evelyn had the pavilion moved,
in 1947, from the house garden down to its 'Wind in the Willows' setting beside St. Catherine's Brook.
Table of contents: